Which of these desks would you rather face in the morning?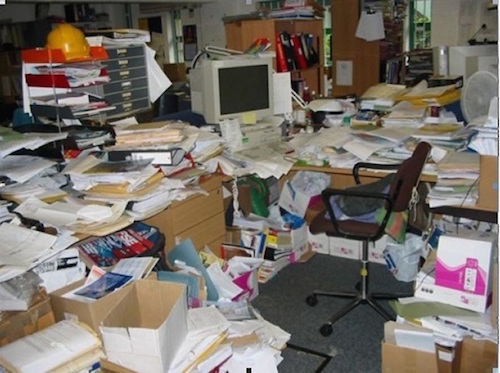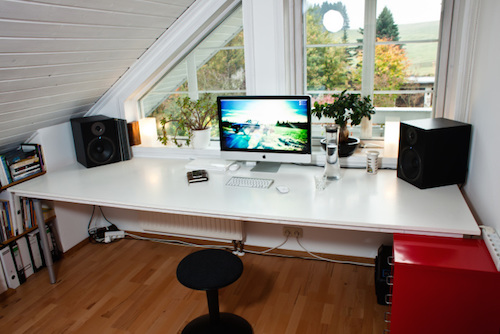 The first is what you inbox probably looks like.
It forces you to constantly context switch between wildly different emails. And the impact of context switching on your IQ has been likened to being stoned.
Let's get you sorted so you fly through emails efficiently, and go home satisfied.
Sort emails that matter most to the top of the list

Just drag things up and down, so you always know what's next.
Split your Today list to focus on fewer items

Any task list - such as Today or a project Folder - can be split into bite-sized zones. Just click 'Sort' in the top right and choose Due Date, Contact or Folder.
Slice and dice your email lists by other priorities
ActiveInbox can fit around, and improve, your workflow. Here are a few ideas...
Simple Priorities

ActiveInbox comes with lists for High Priority and Low Priority. Just click the List icon on the email's top bar to pick one.

Then when you're viewing a task list - such as Today, or a project - you can click Sort and choose to sort it by List.

Eisenhower Matrix (aka Covey Quadrants)

Do you organize things by Urgent/Important, Urgent/Not Important, etc.?

Just like above, you can create Lists for each one.

Some people shorten them to Q1, Q2, Q3, Q4 (for the quadrants), and use ActiveInbox's Pin feature (click the pin icon in the List dropdown) to make them easily-reachable buttons.

Getting Things Done (GTD) statuses

ActiveInbox fully supports GTD in Gmail. Just like above, you can create a list for each status, e.g. Next, Action, Some Day.

A word of caution, we suggest you don't use Some Day. It's a graveyard where emails go to die (and clogs up and slows down ActiveInbox). For those items, either just be honest you won't reach them, or use a simple Gmail label instead.

Context, Duration or Owner

If you want to say "I'll do this at the Office", or "this will take 5 minutes", or "Bob will handle this" (if you share an email account, like support@)

You can do more than use regular lists, you can create a whole new Categories.

This is a great way to sort your Today list, e.g. by Duration.

This is a slightly more complex topic, so check out Customizing your workflow.
Hide your Inbox
When it's time to concentrate on your Today list and project Folders, you can temporarily pause your inbox to stop being distracted.

FAQ
Can I sort Gmail by sender?
While not solely possible in the inbox (because they're huge), there's a better way! Once you've moved everything important (tasks, emails you need to reply to) out of your inbox and into your Scheduled list or folder, it's just a matter of clicking Sort, as shown above.