Learn how to break everything in Gmail into bite-sized chunks, so you can glide through your day.
Which of these desks would you rather face in the morning?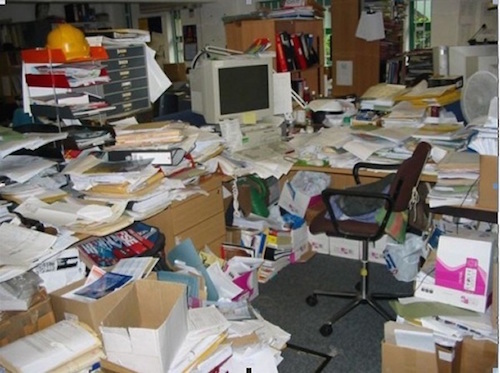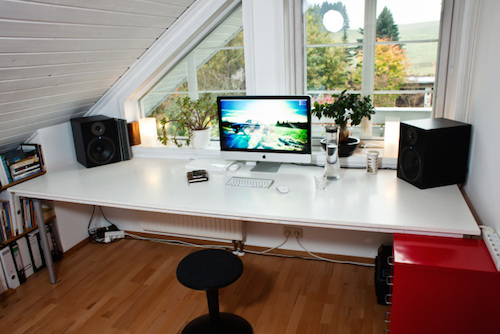 Most people would go for the second! Yet the first is what our inbox, and often even our task lists, truly look like: everything urgent, and everything you might need some day, lumped into one place.
How are we supposed to get started with that? Our natural response will be to do every form of procrastination instead... Fancy a cup of tea?
But wait! Imagine your best work day ever: gliding into the day by finishing off what you were doing last yesterday, then everything important broken into bite-sized chunks and lined up like ducks in a row, starting with the most prized first. Just one valuable job after another.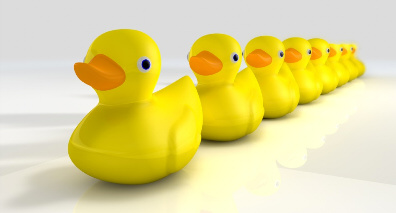 All that we're about to show you can happen in Gmail!
Urgent items go to the top of the list

Just drag things up and down, so you always know what's next.
Split your Today list into folders and people

Any task list - such as Today or a project Folder - can be split into bite-sized zones. Just click 'Sort' in the top right and choose Due Date, Contact or Folder.
How to sort Gmail by sender
While not solely possible in the inbox (because they're huge), there's a better way! Once you've moved everything important (tasks, emails you need to reply to) out of your inbox and into your Scheduled list or folder, it's just a matter of clicking Sort, as shown above.
Assign important things a high priority
Even after you've given a task a due date, or added it to a project folder, you can further mark it as high or low priority.
It's another way of zooming in on the most valuable things to do now (or, in the case of Low Priority, keep something out of sight until you a chance to process it).
First, create your priority levels
Click the Lists dropdown
If they don't already exist, add 'Low Priority' and 'High Priority'
Bonus: If you want it to be a button, click the pin icon next to it the Lists dropdown
Then set the priority on an email
To order your Today list (or project folder) by priority

Click Sort
Choose 'List'
To just view High Priority items
Above your inbox, click the Lists dropdown and choose 'High Priority'
Want more than High/Low priority?
You can create any types of priority you want, such as Covey's Quadrant Q1/Q2/Q3/Q4, or GTD's 'Next', 'Action' and 'Some Day'.
Hide your Inbox
When it's time to concentrate on your Today list and project Folders, you can temporarily pause your inbox to stop being distracted.

Wipe the Overdue slate clean
If you've got an increasing number of Overdue items, you can update them all at once to make them Today items. It will stop your mind worrying about them, and give you one place to process everything.

Do you want to drill into things by Context (e.g. separate tasks into Home and Office.)?
This is a more advanced subject, so take a peek at Customizing your Workflow